National Walking Day 2020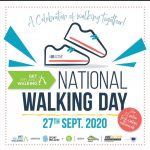 "Get Ireland Walking invite you to join the 3.1 million people who are walking since Covid-19 began and take part in our National Walking Day, on Sunday 27th September as part of European Week of Sport, working with Ireland's network of Local Sports Partnership"           Get Ireland Walking 2020
On reading this we at Nordic Fitness Ireland wanted to be involved in the day as we are passionate about walking and love to see the enjoyment it brings to people whilst improving both their physical and mental wellbeing.  The day is a national event organised by Get Ireland Walking to encourage more people to continue the great habits that they started during the lockdown period.
We have worked closely with the Get Ireland Walking team, including being part of their social media campaign to promote the event. We have put together a fantastic day of walking events around a local hidden gem of Dysert O'Dea which is archaeologically rich and full of beautiful woodland and countryside trails. Walks will start from sunrise and continue throughout the day for both regular walkers and those walking with poles. Anyone who signs up for the walks will have the opportunity to try walking with Nordic Walking Poles for free at our taster sessions after each walk.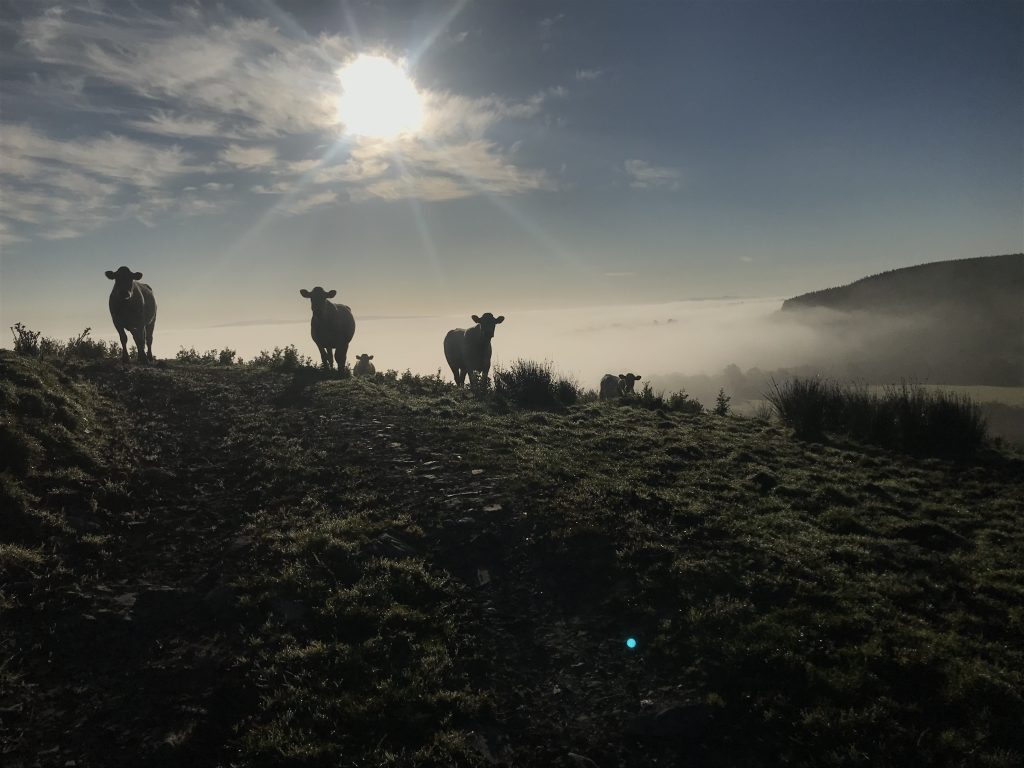 6:30 – 7:30 am
Description
Absorb the start of a new day with a beautiful short walk to the top of the hill with spectacular views across Burren and Fergus river plain and a sunrise above the Mountains of East Clare. We can soak up the sunrise and appreciate being in the moment on a new dawn.
This walk is a straightforward mix of quiet country road and farm trail. Departing from Burkedale House it ascends gently to spectacular vantage point. Once we have absorbed the Sunrise it's all down hill back to Burkedale for tea & snacks at the Garden Cafe (Honesty Cafe)
Length 3 km (approx)
10:30-11:30 am
Description
Walk in the footsteps of Cromwells army as well as Pilgrims along the medieval road, ancient battlefields, forts and other antiquities link our walk through hidden gem of Dysert O'Dea archaeologically rich area to St Tola's Monastery and round tower with views of Dysert O'Dea Castle as a backdrop. The forested hills above Dysert frame a beautiful landscape to walk within.
Return to Burkedale House for tea and cakes in The Garden Cafe (Honesty Cafe)
Length: 4km (approx)
14:00 – 15:00 pm
Description
The woods are looking beautiful at this time of year as we enter deep into autumn. This walk will wonder through an old hidden hazel wood before gaining height through a beautiful field with spectacular views to the Burren mountains. We re- enter conifer woodland where the canopy sways gently above the woodland floor. The smell of the trees fills the clean air. The woodland floor is full of animal tracks as they scurry around preparing for winter. Rich colours abound from ancient green moss on fallen boughs to leafy foliage in there autumn splendour. We then descend back down to the welcome of tea and cakes at The Garden Cafe (Honesty Cafe).
Length 3.2 km (approx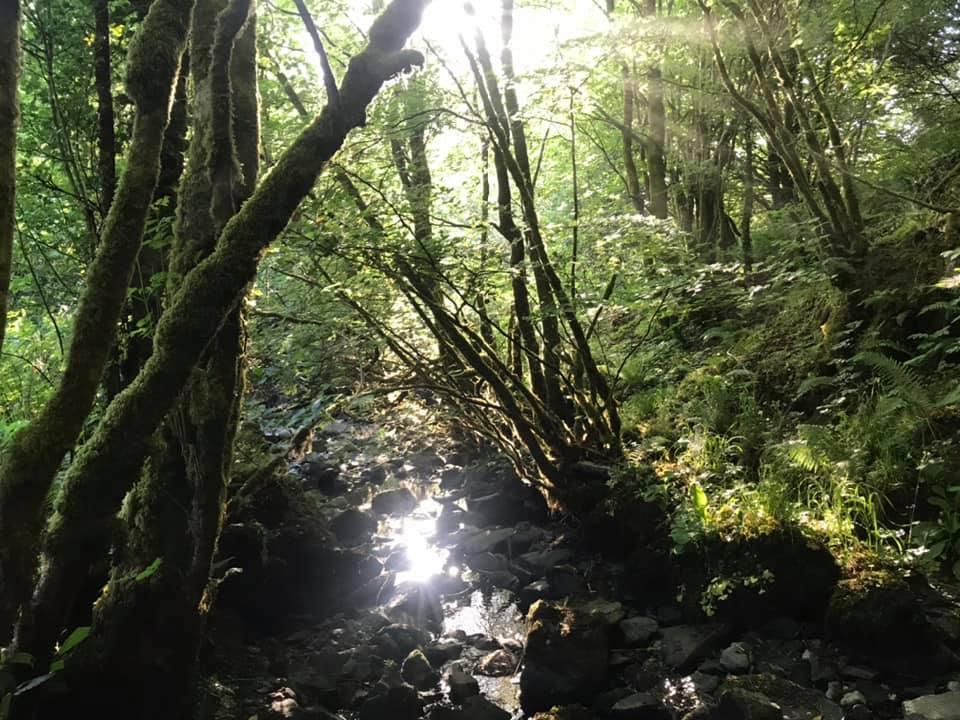 17:00-18:00
Description
"mindfulness is a conscious, unattached, nonjudgemental awareness that is useful to bring clarity to mind and more insight and intuition and creativity into one's life" –
Deepak Chopra
We all have challenges in our lives which can create stress. Our mindfulness walk is a healthy way in open air to help us deal with those challenges. This walk will be relaxed and thoughtful taking us through the stunning beauty of local ancient trails and deep into forest where we can feel the movement of the wind through trees and hear the tweeting of birds and the flow of the river. We reach a hidden clearing where we stop and it will become our (your) space where a qualified mindfulness practitioner will enable us to continue along the trail of our own awareness. We will emerge relaxed and will continue our walk back as day comes to a close to Garden Cafe (Honesty Cafe)
Length 3 km (approx)
FREE Nordic Walking Taster Sessions
Following all our walks you will have the opportunity to try your hand at Nordic Walking at our FREE taster sessions. Find out about the benefits of Nordic Walking for both physical and mental wellbeing. You will find out about the difference between Nordic and Trekking poles as well as how we use the poles during our Nordic Fit classes. If you like what you see and want to learn more  ask us about the courses we offer. €5 OFF courses booked on the day