29th September - 3rd October 2022
Nordic Walk the Kerry Camino
The first three days (roughly 65km)  of the Dingle Way is also known as the Kerry Camino. The story goes that Saint Brendan (born along the North Kerry Way) travelled from Dingle and across the seas to spread Christianity, eventually reaching North America. Pilgrims in the past would also sail from Dingle to Spain to walk the Camino de Santiago, so Dingle is a fitting place for the Kerry Camino. 
We are excited to be working with Hidden Kerry to organise a 3 day Nordic Walking adventure along the beautiful Kerry Camino. 
Thank you to Hidden Kerry for the photographs to give us a taste of the adventure.
We will be Nordic Walking the Kerry Camino so will need to have attended a Nordic Walking class and have your own poles to join this trip. We will be walking for approximately 20k a day for 3 days so a reasonable level of fitness is required. If you already walk on a regular basis just follow our multi day hiking plan and you will be good to go and have a wonderful experience.
We will be staying at the 4* Ashe Hotel in Tralee. We will be picked up and returned to the hotel daily.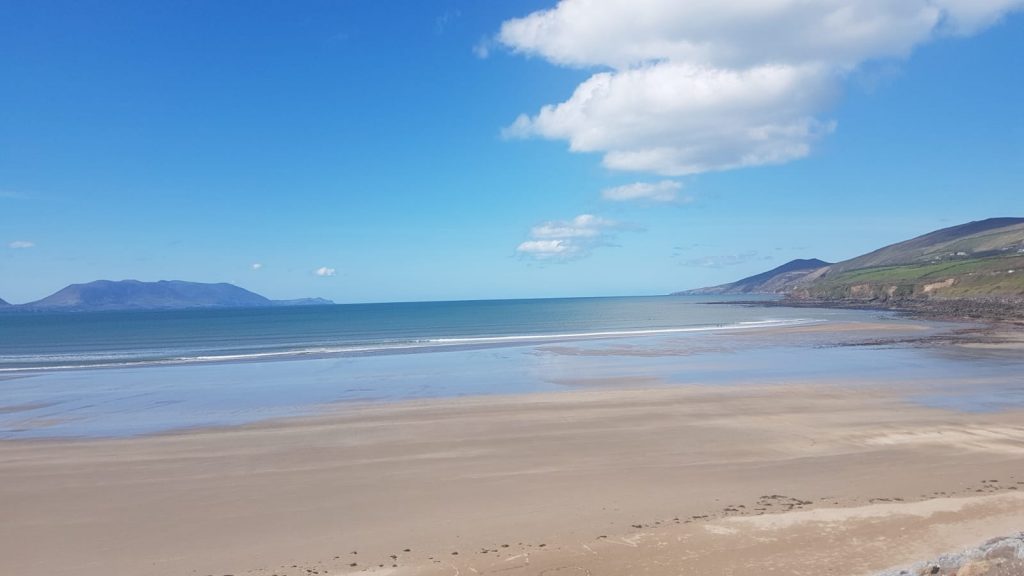 .4 nights B&B, 3 course dinner, in 4* luxury hotel & packed lunch.
Transport to and from the hotel daily
3 Day Guided Walk of the Kerry Camino
Pilgrim Passport
Insurance for the walk. 
NOT INCLUDED
Transport from your home to and from Tralee
Travel Insurance
Multi Day Hiking Training Plan
Although it is not entirely necessary to be super fit for walking the Kerry Camino the experience will be much more enjoyable if you have some level of fitness before you set out, however, this is not an Iron Man competition and should not be approached as such. Our 12 week training programme will prepare you for the trip ensuring you will be free from injury with less aches and pains and able to enjoy this wonderful experience.
Training, like life, is about steady effort – not trying to make big jumps in intensity every time you train. When you train with others it is more fun and you motivate each other to keep going.