Walking the Talk: A Week of Nordic Fitness Ireland in the Spotlight!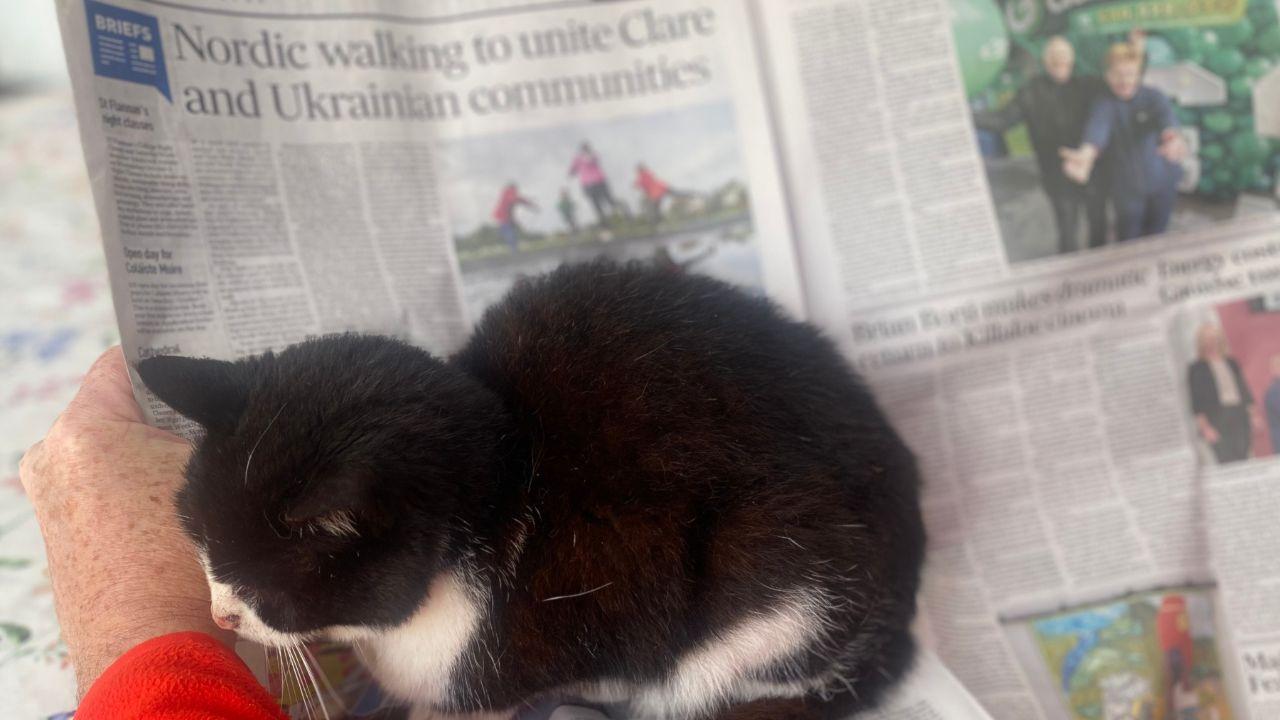 Greetings Nordic Fitness enthusiasts! Joanne and Tony Burke here, your Nordic Walking experts, thrilled to share the whirlwind of media coverage we've been basking in this week. It's been a fantastic journey, and we're excited to take you along as we celebrate our passion for Nordic Walking and community engagement.
Irish Independent: Nordic Walking Benefits Unveiled
First up, we had the pleasure of being featured in The Independent, where we discussed the incredible benefits of Nordic Walking. Research has shown that this low-impact exercise can boost cardiovascular health, improve posture, and increase overall fitness. We're proud to be at the forefront of promoting these health advantages to the masses!
Clare Champion Collaboration: Embracing the Ukrainian Community
In an inspiring feature in the Clare Champion, we've shared how we have been working closely with the Ukrainian community. Through Nordic Walking, we're fostering inclusivity and wellness among our friends from Ukraine. It's heartwarming to see how this activity transcends borders, bringing people together for a common, healthy cause.
Get Ireland Walking Video: A Showcase of Ukrainian Instructors
Our Ukrainian instructors are truly special, and we're delighted to have showcased their talents in the Get Ireland Walking video. This video not only demonstrates the beauty of Nordic Walking but also highlights the rich diversity within our Nordic Fitness Ireland family.
Shine a Light Podcast: A Chat with Graham Coath
We recently had a captivating conversation with Graham Coath for Capisso on the Shine a Light podcast. We dived deep into the transformative power of Nordic Walking, sharing anecdotes and insights that we've gathered over the years. Tune in for an engaging discussion!
Fiona's Shoutout on Live Chat with The Club
The wonderful Fiona Brennan of Inspire Action Success gave us a shoutout during her live chat with Sian Horn of The Club Women's Network. It's heartening to see our Nordic Walking mission gaining recognition and support from influential voices in the wellness community.
Coming Up in Mountain Log: More on Our Ukrainian Project
Stay tuned, because the next edition of Mountain Log will feature yet another article about our Ukrainian Project. We can't wait to share more about our journey and the incredible stories that continue to unfold.
We want to extend our deepest gratitude to our Nordic Fitness Ireland community for your unwavering support. It's your enthusiasm and dedication that propel us forward in our mission to promote Nordic Walking and its remarkable benefits.
Remember, Nordic Walking isn't just about exercise; it's about connecting with others, embracing diverse cultures, and making a positive impact on our world. We look forward to more exciting adventures on this Nordic Walking journey with all of you!
Keep striding, stay active, and let's make Nordic Walking the talk of the town!
 #NordicWalkingAdventures