Outdoor Fitness Fun with Nordic Poles
Nordic Fit Club™ coming soon
Bringing fun into fitness join our Nordic Fit Club ™
Get a whole body workout with this unique combination of walking and exercises in fabulous outdoor locations.
What is Nordic Fit Club ™?
Nordic Fit Club™ is an unique fitness class crafted around Nordic Walking practice and poles. All classes take place in beautiful locations ensuring you get all the benefits of exercising outdoors as well as a whole-body workout.
.
At Nordic Fit Club ™you will take your  fitness and Nordic Walking to the next level!  
Combining all the benefits of Nordic Walking with expertly selected exercise routines and drills using your Nordic Walking poles, you will work all areas of your body to improve strength, flexibility, power and balance.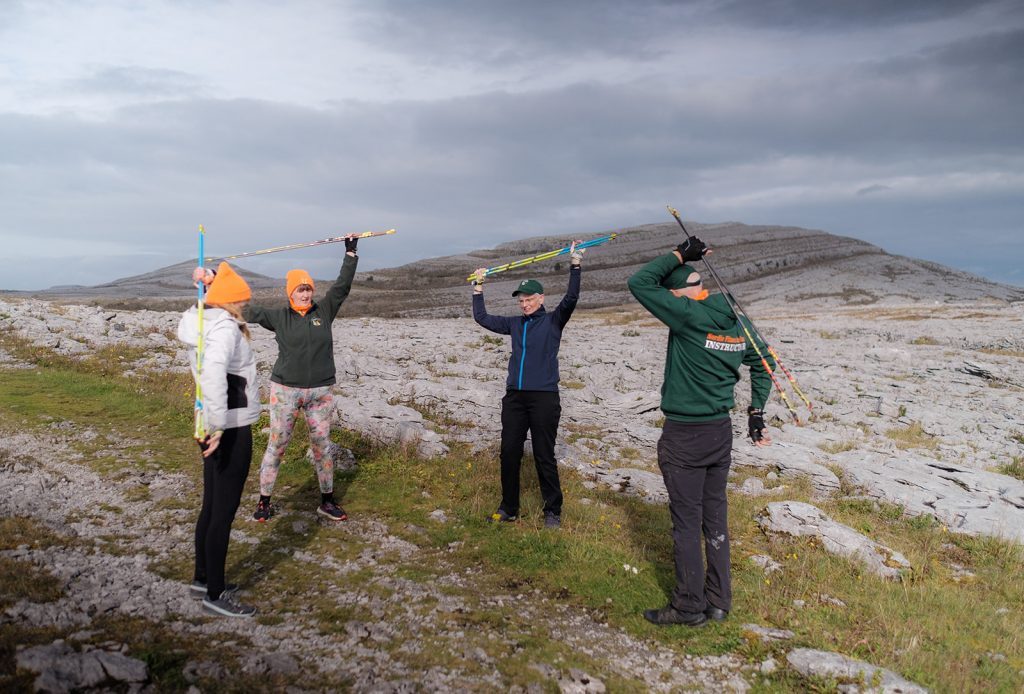 Nordic Fit Clubs are for everyone. We have classes for all ages and fitness levels, from beginners to advanced.
We currently have 3 locations in Ennis. As we train more instructors there will be more locations.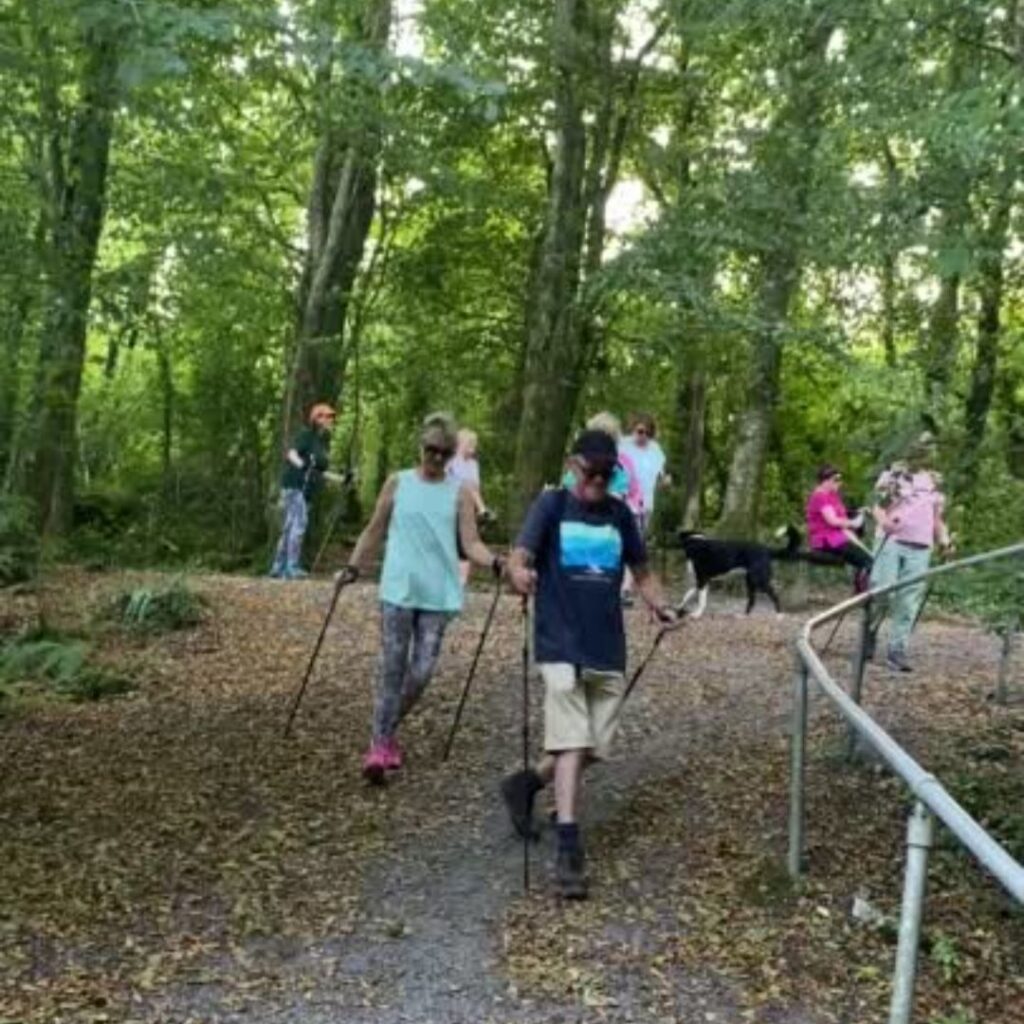 To join the classes you must first know how to walk with Nordic poles. This is essential for you to get the full benefit from the classes.
CLASSES AVAILABLE IN ENNIS FROM MAY 2023
NEXT LEARN TO NORDIC WALK GROUP CLASS 22nd April IN ENNIS
Flexible Membership Options
First Steps
Learn to Nordic Walk
Fully Committed
6 Month Pass
SAVE €110