New Website: Your Gateway to an Enhanced Nordic Walking Journey!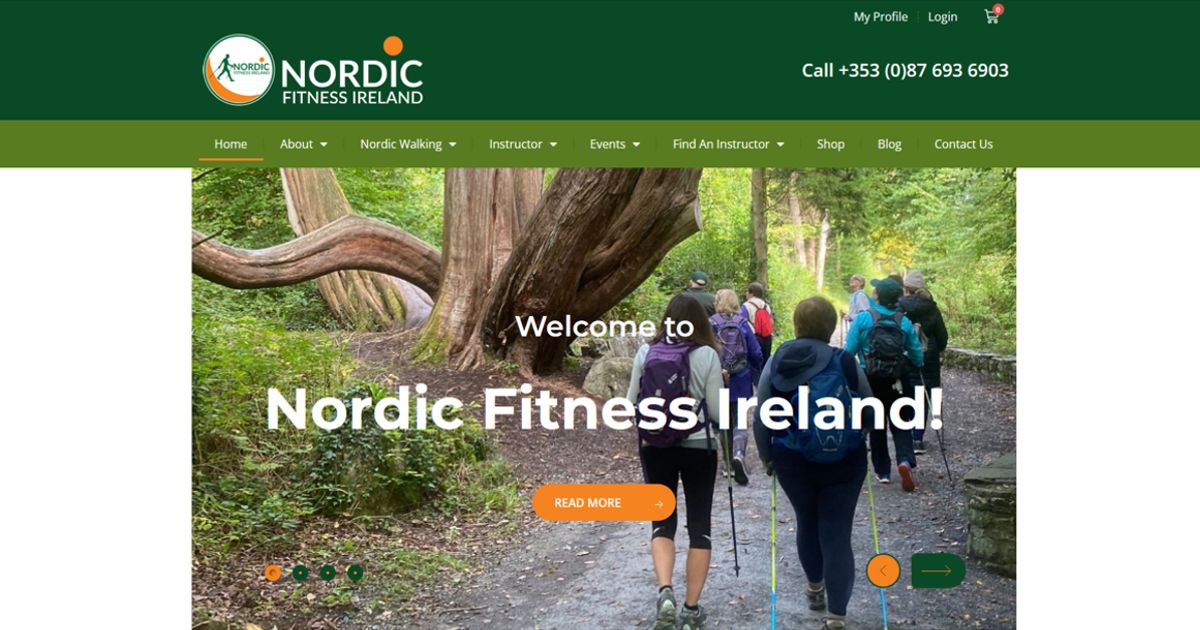 Welcome to the official launch of Nordic Fitness Ireland's brand new website! We are thrilled to present a range of exciting features and functionalities designed to enhance your fitness journey and provide a seamless experience. Our mission has always been to promote Nordic walking as an effective and enjoyable way to improve overall fitness and well-being, and our new website is here to take that mission to the next level.
Here's a sneak peek into the fantastic features you can expect to find on Nordic Fitness Ireland's website:
Stay up to date with the latest Nordic walking events happening in Ireland and beyond. Our events section provides information about workshops, group walks, and special gatherings organised by Nordic Fitness Ireland. Whether you're a seasoned Nordic walker or a beginner looking to learn to Nordic walk & connect with like-minded individuals, these events offer an excellent opportunity to learn, share experiences, and have fun.
Calendar and Online Booking:
Planning your Nordic walking activities has never been easier. With our integrated calendar and online booking system, you can conveniently view upcoming events, workshops, and group walks, and reserve your spot with a few simple clicks. 
Members Area for New Instructors:
We understand the importance of well-trained and knowledgeable instructors when it comes to achieving optimal results. Our new website introduces a dedicated Instructor Area where aspiring instructors can access training resources, connect with experienced mentors, and join our growing Nordic walking community. Whether you're an experienced instructor or just starting your journey, this platform will serve as a hub for support and professional development.
Our instructor network is  expanding across Ireland. The new website provides a convenient way to find and connect with skilled instructors. Whether you're a beginner or experienced, the website offers a directory of instructors with profiles and contact details, making it easy to start your Nordic walking journey with the perfect guide
Shop for Poles, Hats, Buffs, and More:
To help you gear up for your Nordic walking adventures, we've created an online shop that offers a wide range of high-quality Nordic walking equipment. From  poles , to branded hats, caps and buffs for those outdoor workouts, our shop has got you covered. Embrace the Nordic Fitness Ireland lifestyle with our carefully curated selection of products.
We are confident that these new features will enhance your Nordic Fitness Ireland experience, whether you're an instructor, a seasoned Nordic walker, or a beginner eager to embark on a new fitness journey. Our revamped website aims to provide a user-friendly interface, making it easier than ever to explore our services, engage with our community, and get involved in the exciting world of Nordic walking.
We invite you to visit our new website at www.nordicfitnessireland.com and experience the future of Nordic Fitness Ireland firsthand. Stay tuned for regular updates, engaging content, and inspiring stories from our community members. Together, let's embrace the Nordic walking lifestyle and strive for a healthier, happier you.
Remember, with Nordic Fitness Ireland, every step counts